In addition to all else, Ralph enjoyed cooking. The favorite dinner for Marilyn and Ralph was charcoaled steaks, baked potatoes and salad topped off with a vodka tonic for Ralph, and champagne with a strawberry for Marilyn.
We recently found some of Ralph's written and typed recipes from family, friends and travels accumulated over his lifetime. We will post recipes here to help "spice" up your visits.
Recipe 10 - Orange Cake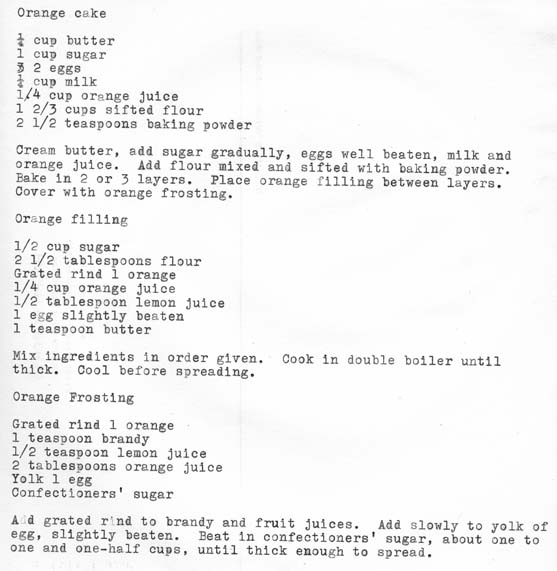 Recipe 9 - Strawberry Shortcake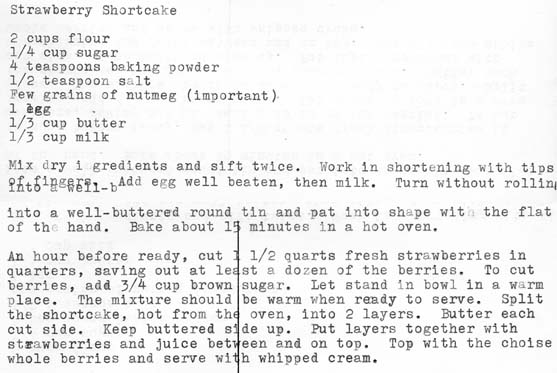 Recipe 8 - Reasonable Pecan Pie and Banana Cream Pie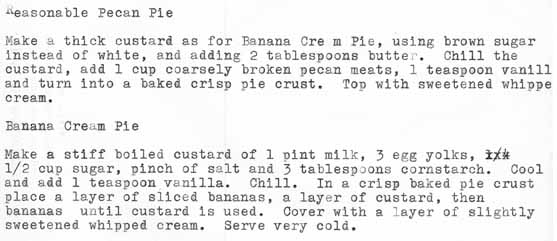 Recipe 7 - Utterly Deadly Southern Pecan Pie

Recipe 6 - 7 Minute Frosting

Recipe 5 - Good Layer Cake

Recipe 4 - Tangerine Ice Cream



Recipe 3 - Onion Soup Au Gratin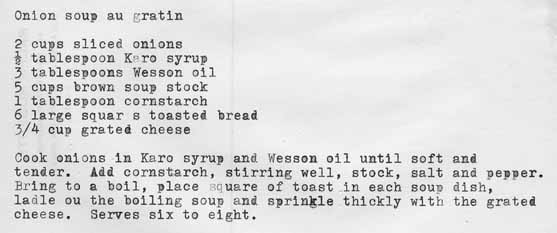 Recipe 2 - A little Rum and Coffee Ice Cream for the holidays.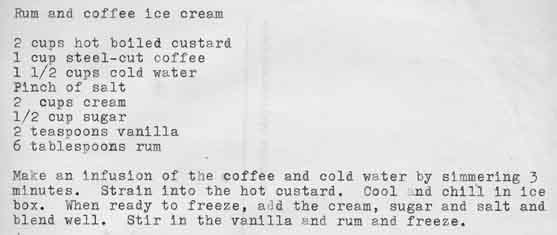 Recipe 1